If you like connected green space for the whole family plus lots of communal features, check out Inspirada, a Henderson community of parks
Connected parks and sports courts
Small lots
Freeway close in Henderson
By Hal DeKeyser
What you first notice on driving into this Henderson community of parks called Inspirada is a spine of lawn sewn down the backbone of this valley, offering a city's worth of recreation and connected green spaces.
A soccer tournament of sorts takes to the field at the southern end as we drive through, with pup tents and shades set up to block the sun. Not far away, kids dive and splash noisily in a community pool. Up the way, tennis courts beckon, and another soccer field is peopled by just a few kids casually knocking around a ball.
Inspirada opened in 2007, survived the housing recession and now has more than 3,500 households over 1,500 acres, with 8,500 approved density. More development is planned, including commercially zoned space.
See all the Inspirada models and builders here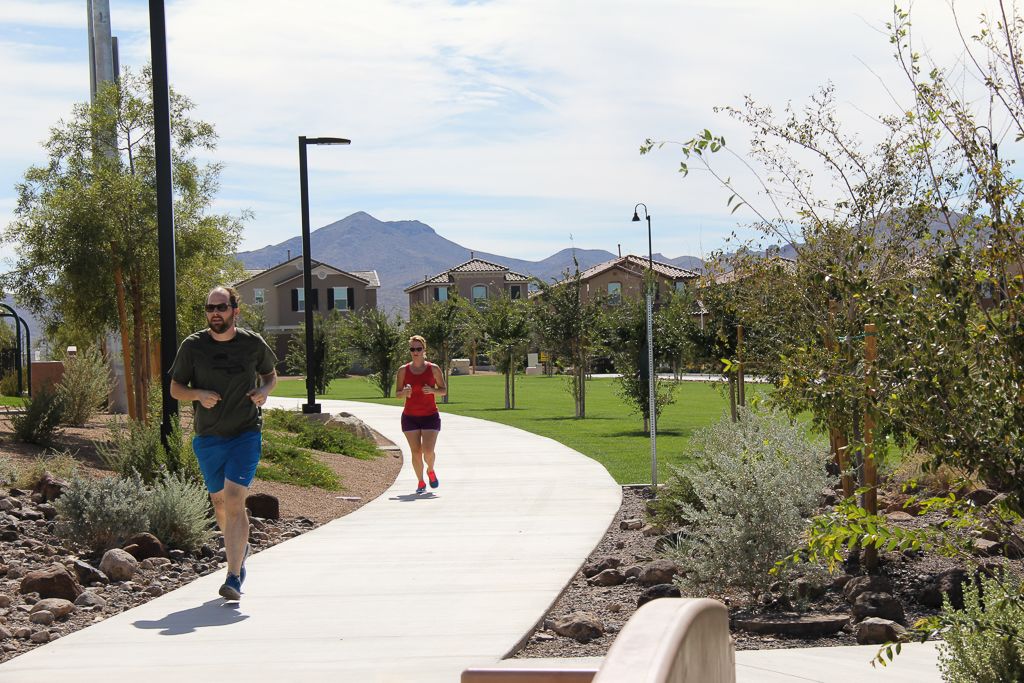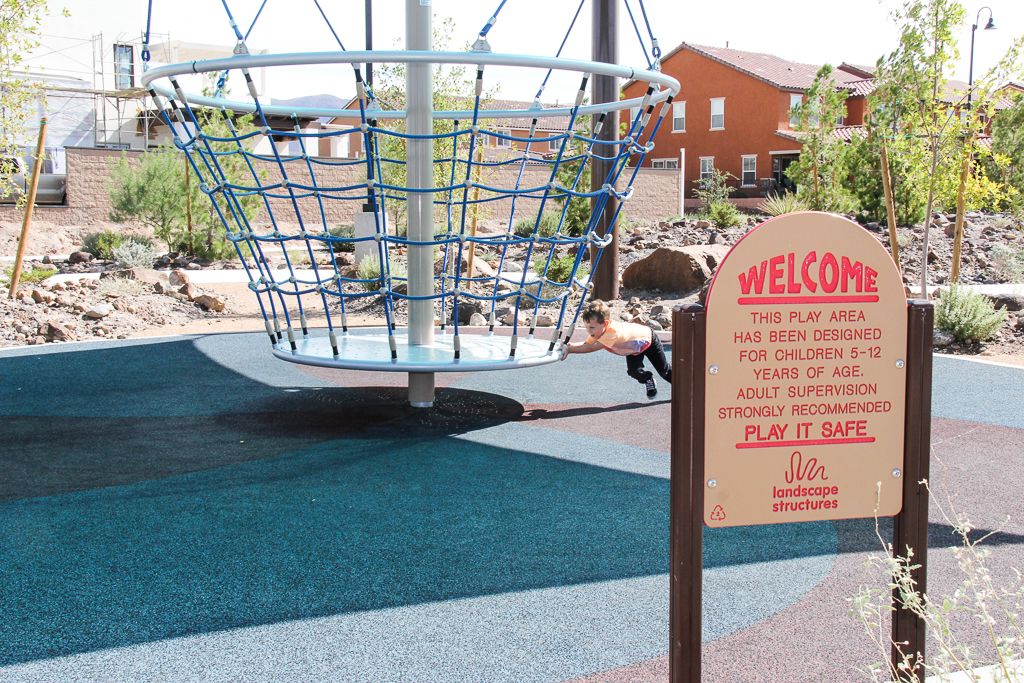 Lots of outdoor amenities
Inspirada has an amphitheater, bocce ball, grill stations, a skate plaza, a dog park, trails, basketball courts, splash pads and kiddie play areas. There are game tables, volleyball, baseball fields and a heated pool for residents.
Four separate parks are part of the 85 acres of trails, open space and parks.
If you have kids who are (or ought to be) into the outdoors, or you love to get out in the park and mix it up, this may be the place for you to buy a home.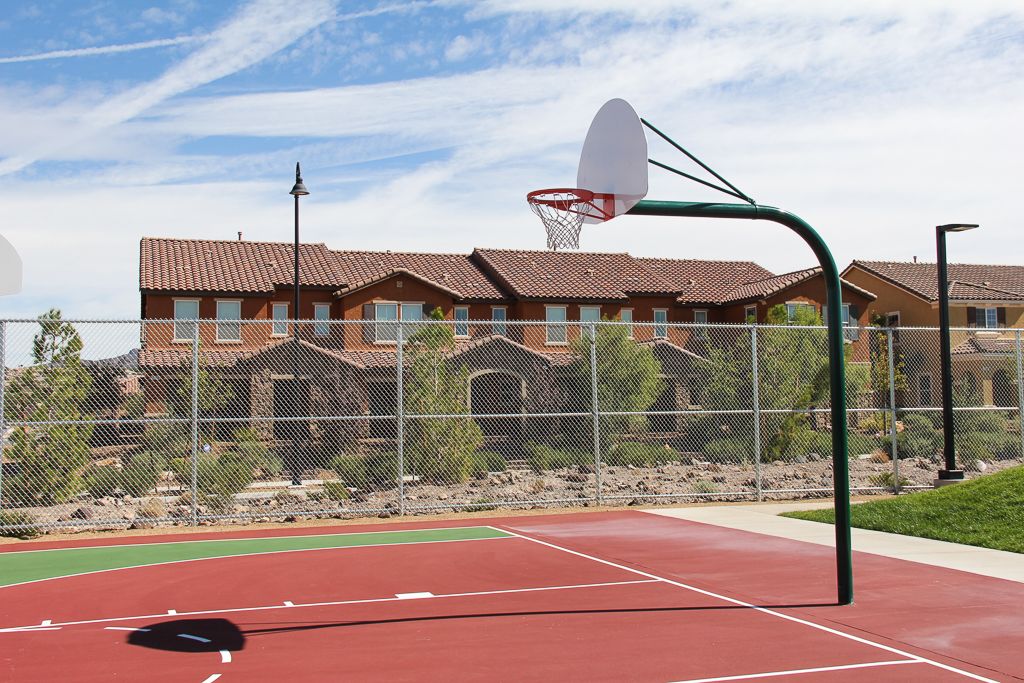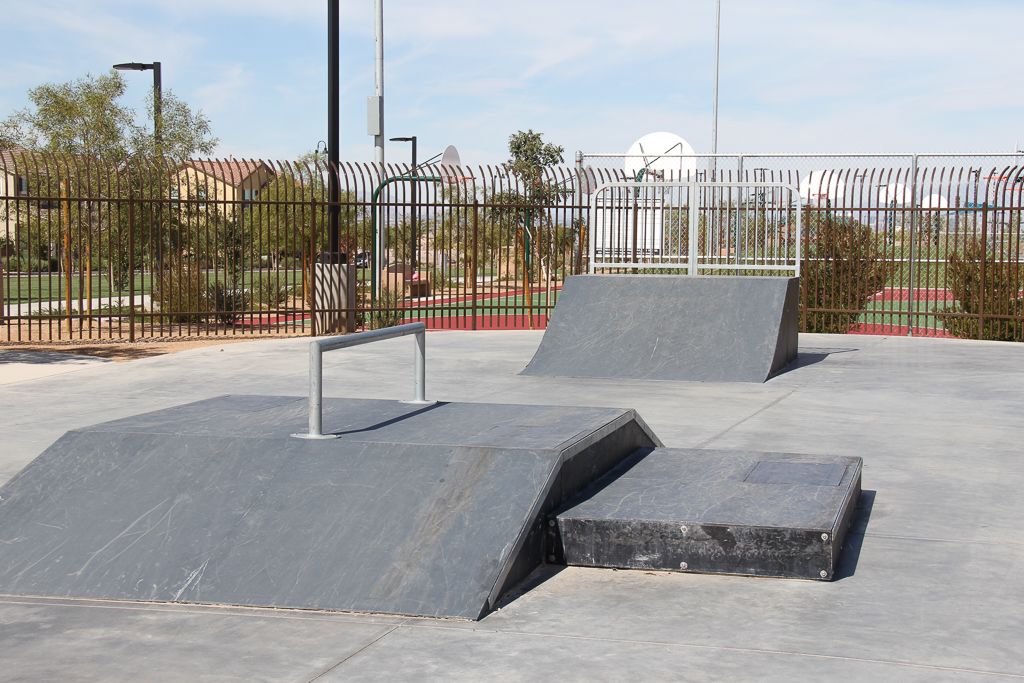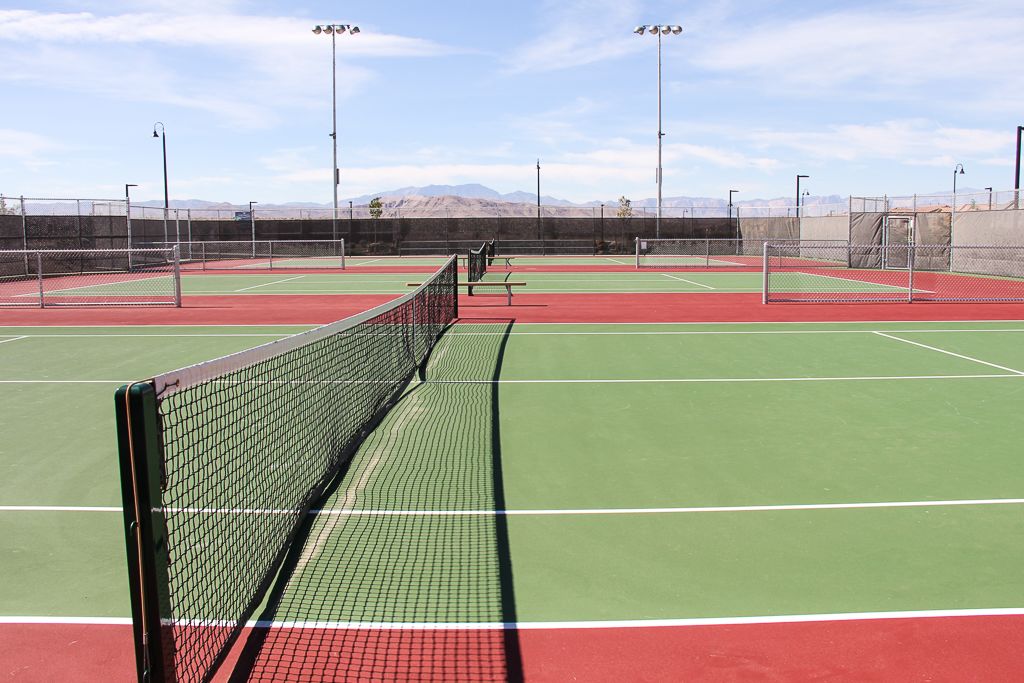 Parks make up for small lots
The parks, however, are much needed amenities as the lots are small, even by Las Vegas standards. In many of the lower priced homes, it's barely more than a walkway. Beazer homes with rear-loaded garages have a little patio off the living space, and that's about it for yard. That, however, is convenient for lock-and-leave residents or those who want zero outside maintenance.
Even the more expensive homes for sale lack what you might call a big yard. If you're looking for a manor-like expanse of green behind the family castle, this probably isn't for you. Some resale Toll Brothers homes have a good patch of green in the back, and the more modern looking Pardee new homes also have amble back yards, particularly by these standards. But most of this real estate is not yard laden.
On the other hand, I've had that before – a half acre of green and a pool, with 40 trees and two putting-green-sized grassy areas. Guess what my weekends looked like? Many of us are fine with a yard maintenance requirement that involves little more than yanking a stray weed here and there before hitting the hiking trail or links – or parks — thank you very much.
Nonetheless, many of the model designers for the builders in the Inspirada master-planned community demonstrate great creativity at making a small space not only livable but fun and useful for the family. It's been my experience that Toll Brothers dresses up its models most extensively so they look fabulous. The down side of that is that your place probably won't have all those elements, and if it does, you'll pay for it. Those tend to be add-ons – improvements you'll make yourself, at your own added expense, and without the builder. But the concepts are sound and creative.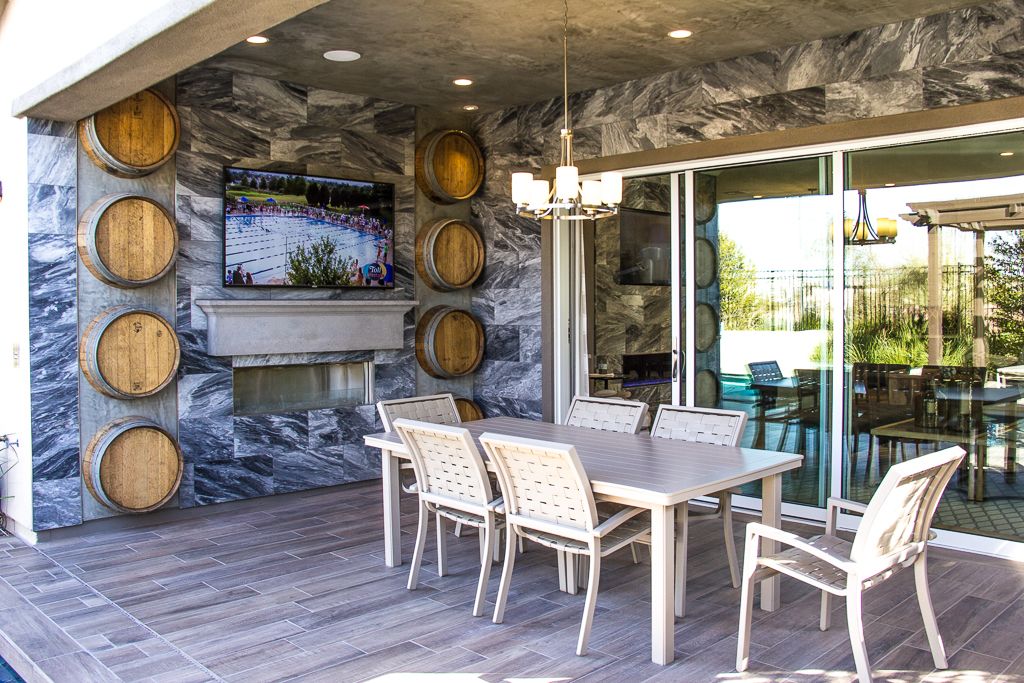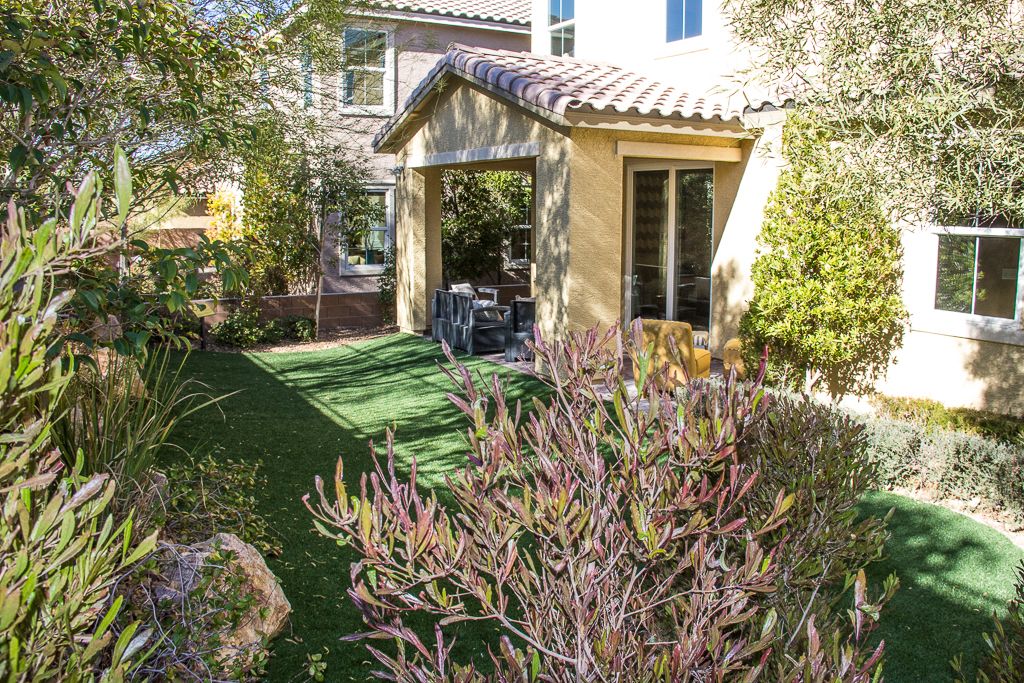 Inspirada home builders
Builders have included Beazer, Pardee, Toll Brothers, Century Communities, and KB Homes. Several of these builders have sold out and closed down previous models and collections, but a fairly wide range of options and price points remain. And Inspirada is a great resale home area.
KB has produced the most, ranging from connected townhouses to large family homes, up to 4,343 square feet, with plenty in between.
The KB two-stories seem to have spacious loft areas, some of which could be converted to rooms, or larger rooms. That's prime real estate to get the kids out of your hair or, for a couple, to put the exercise equipment or office. I'm not a great fan of lofts, but they seem to be all the rage in Las Vegas.
Beazer has two types of offerings; the most different from what you normally see are the two- and three-story townhouse-like single family detached models that have rear-loading garages and little yard except for a small patio.
The front entrances open into the kitchen, which is different, and to the rest of the public space. All those models have a balcony of sorts. The largest has a large, L-shaped deck on the third floor just built for a game day party. That's attached to a bedrooms and bath suite with a small living area that would be perfect for a boomerang child's quarters.
These all would be perfect for a lock-and-leave lifestyle.
Another few Beazer models offered what they're calling an attic but is more accurately described as a one-bedroom (or play area) upstairs.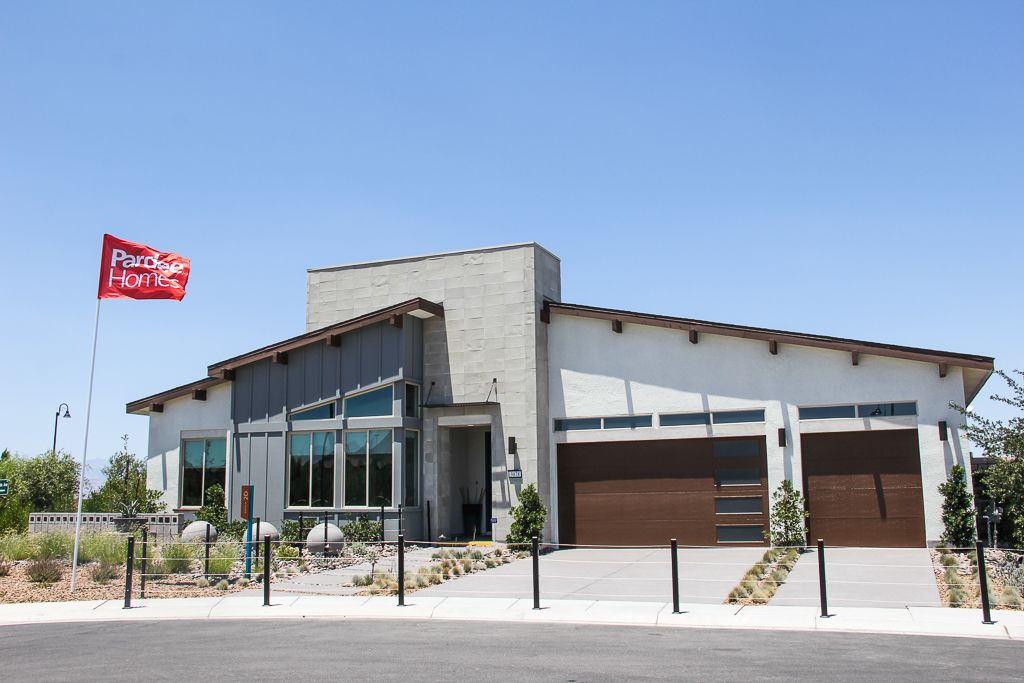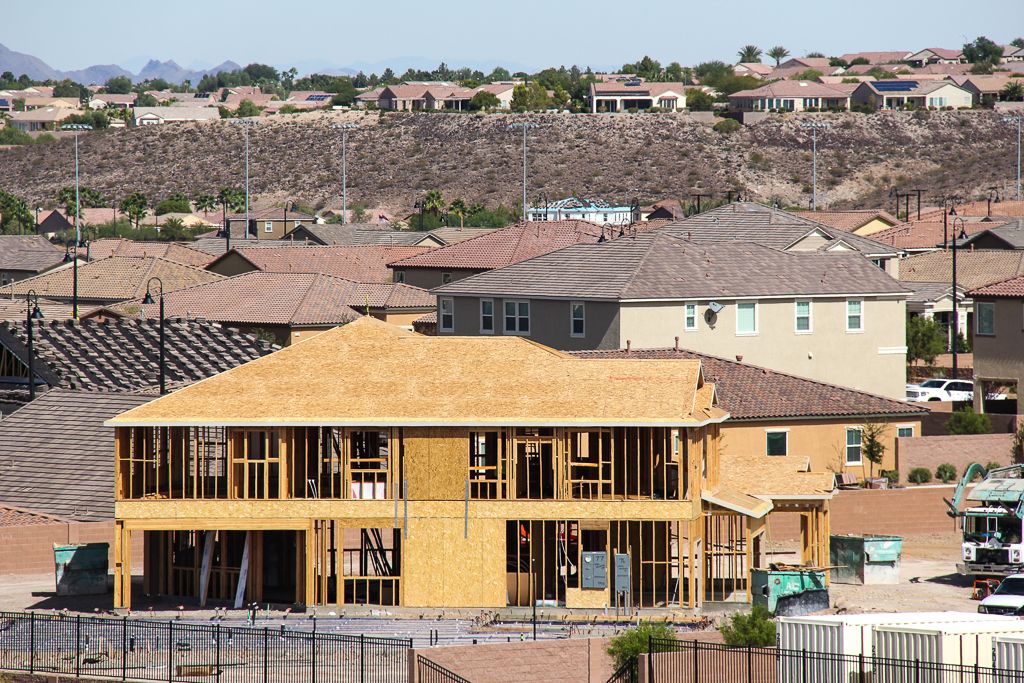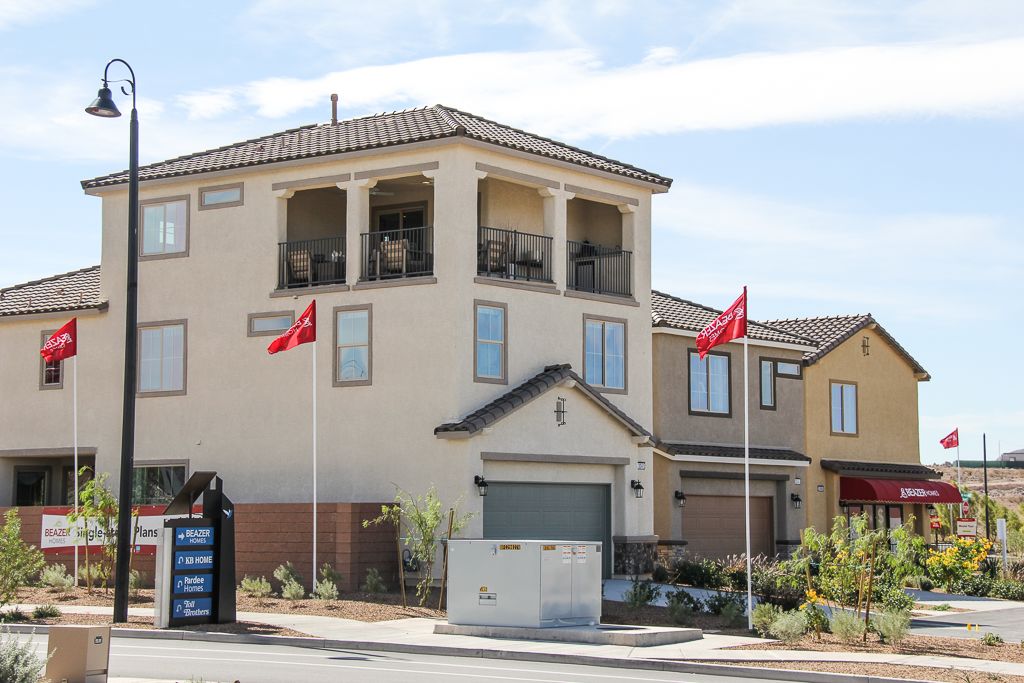 Toll Brothers and Pardee
Toll Brothers and Pardee produced the highest end houses in Inspirada. Pardee had impressive, squarish homes with free-flowing indoor-outdoor sliders and design.
The builders do an excellent job in Inspirada models transforming a much smaller back yard space into a personal resort. Both Pardee and Toll Brothers do a great job creating the indoor-outdoor transition with long sliding walls that open both the kitchen and family room up to flow into the patio.
Somewhat in the middle are the Century Communities' homes, which seem to be fine and functional family homes.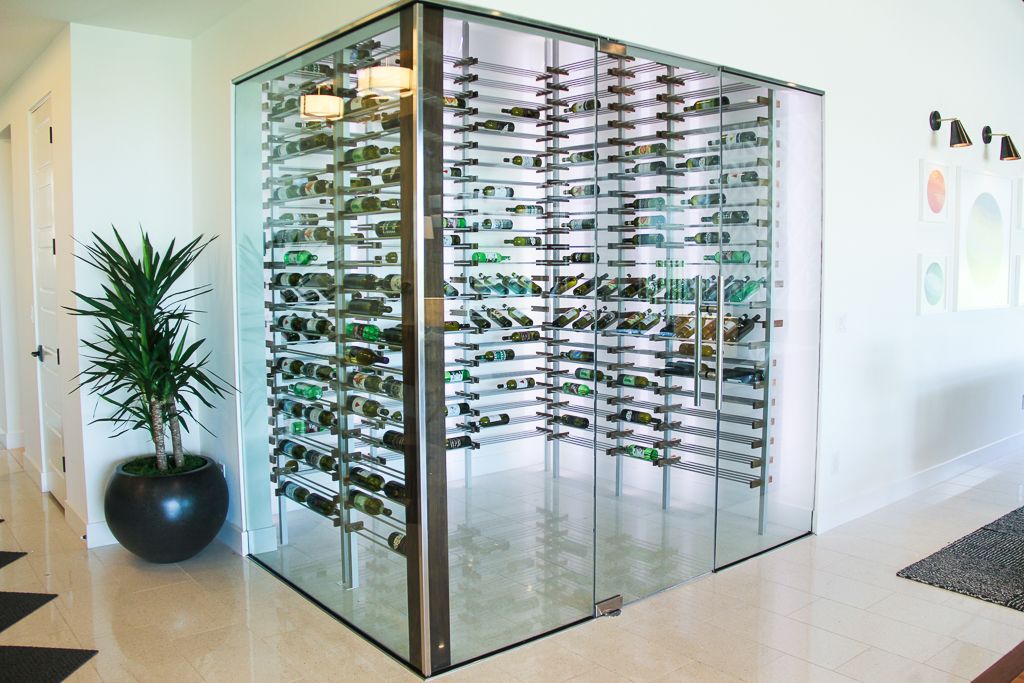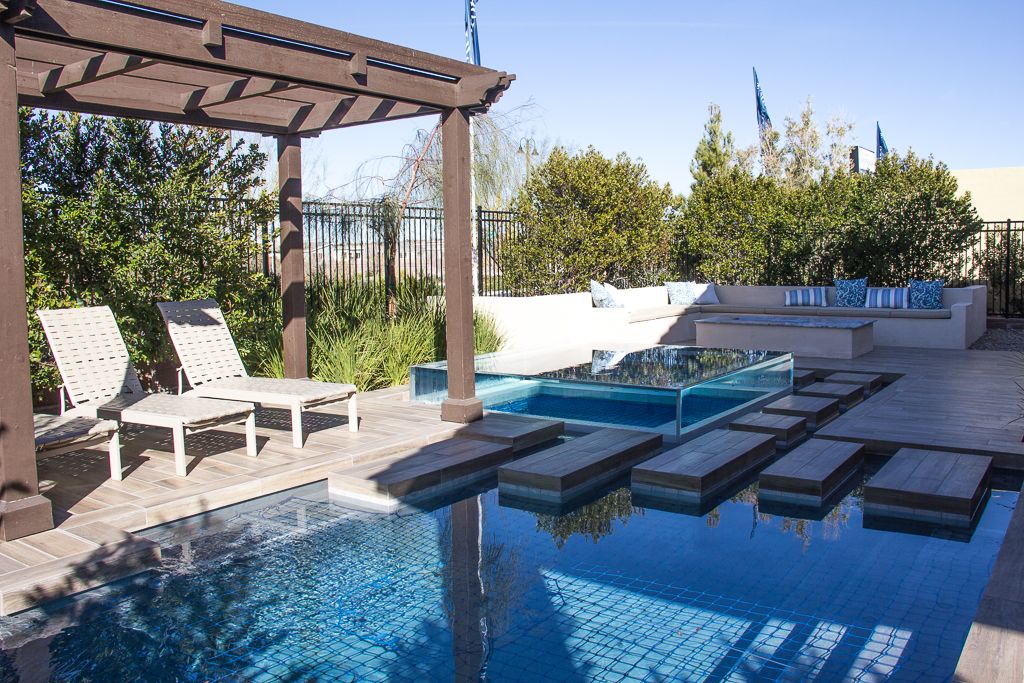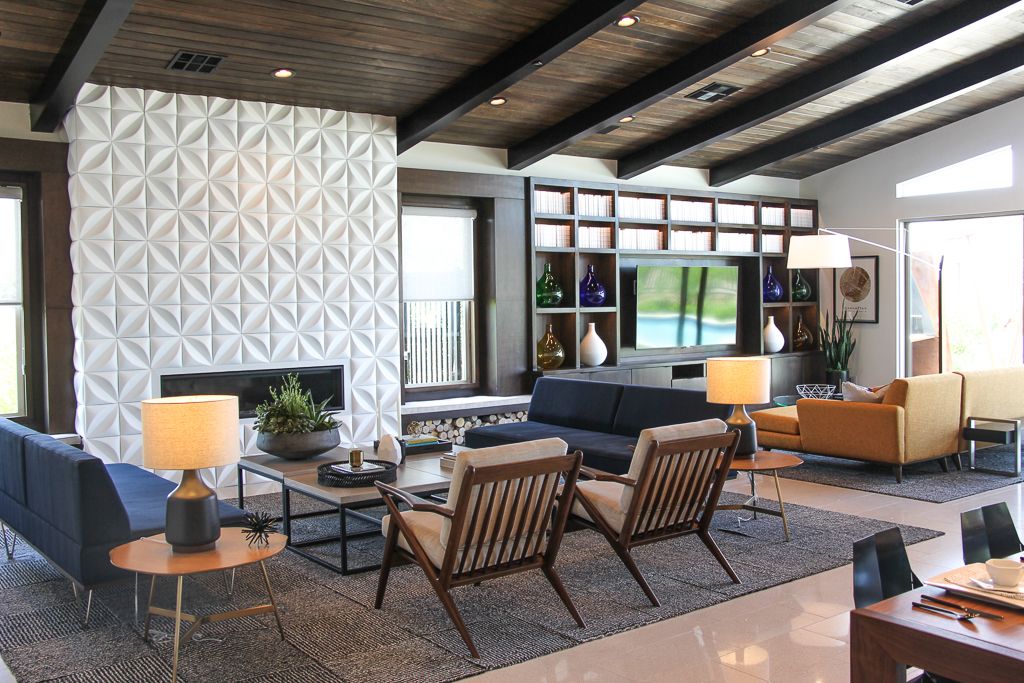 Inspirada Community Association
The Inspirada Community Association has a lifestyle director who helps plans and direct programs and activities for the development. Those include events like a farmers' market, yoga, the Spring Festival, community gathers based around holidays like Halloween and end-of-year festivities. There also is a summer camp for kids.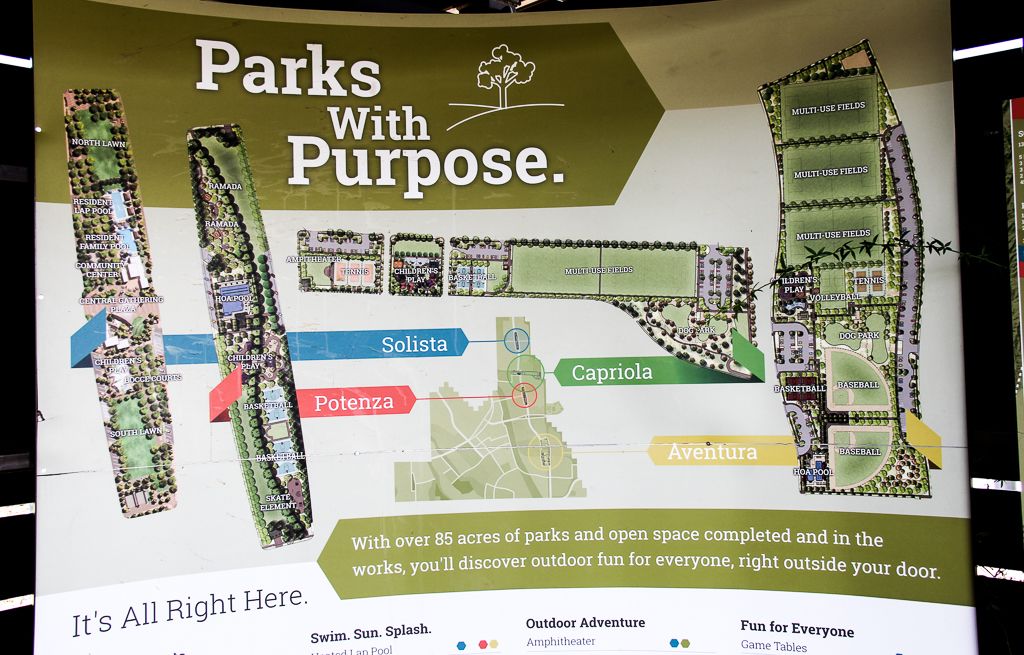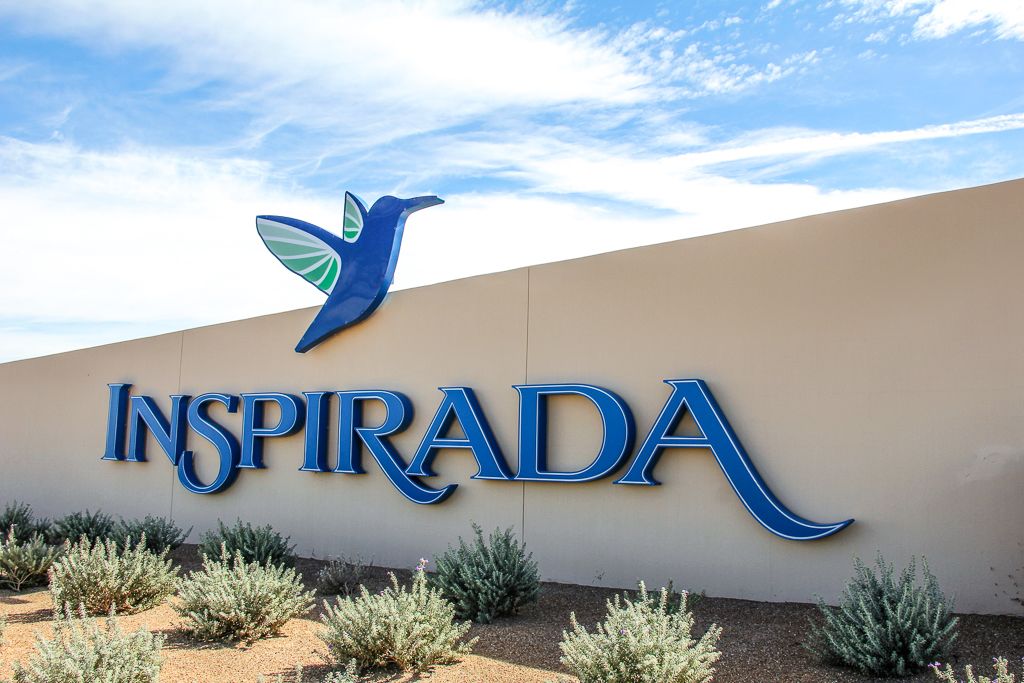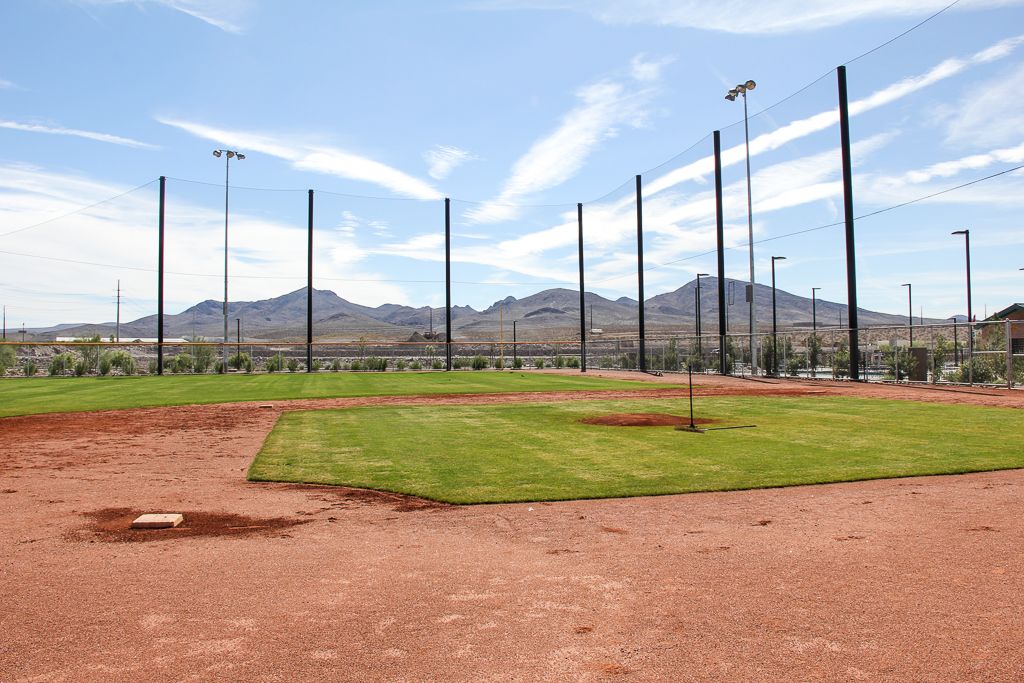 What's in and around Inspirada
It's 10 minutes (with no traffic) from the center of Inspirada to I-15 and St. Rose Parkway, so you can accordingly plan your commute (that will get a bit more crowded as the community fills up). That will take you quickly to the 215-15 interchange, the Strip and points north. There is a community coffee shop and more in the center of Inspirada.
Las Vegas' newest Costco is nearby, as well as the Raiders offices and practice facility, and there's a pleasant view of the southern mountains from much of Inspirada. That's right by the Henderson Executive airport.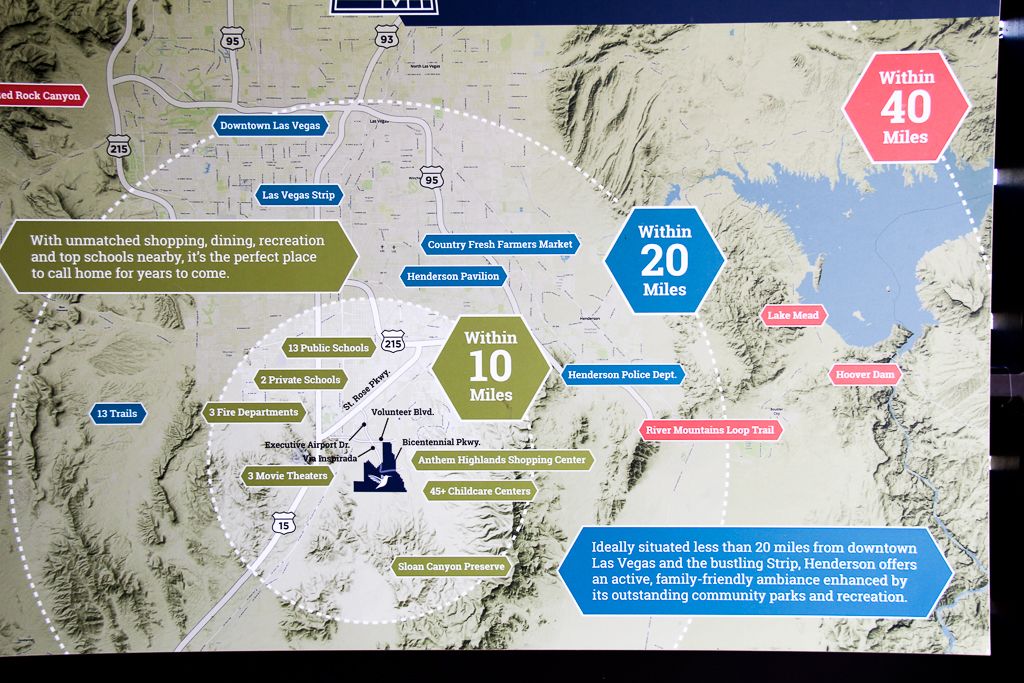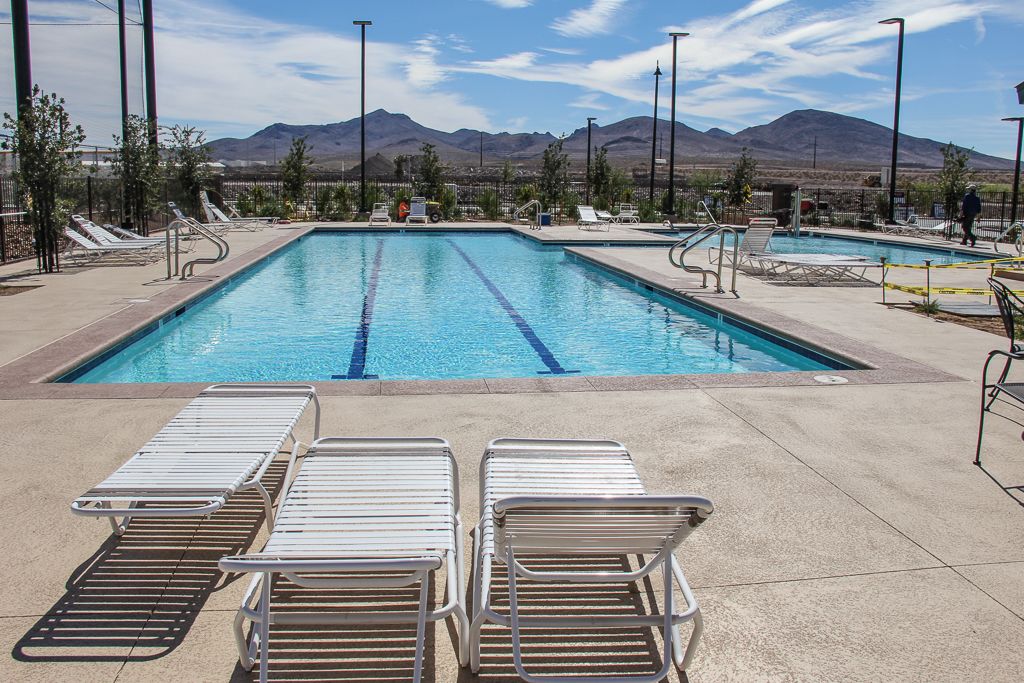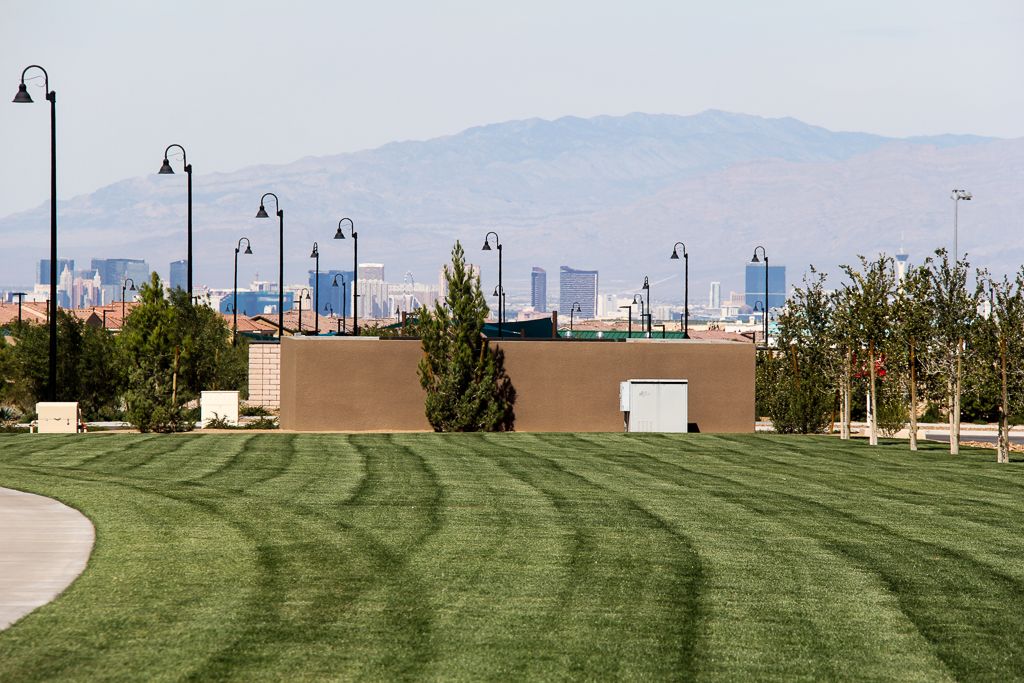 Inspirada, a Henderson community of parks
If you're looking for outdoor living – particularly the communal version – there should be a new home that fits your size of family in this community.
Also see:
Las Vegas master planned communitiesAventine in Henderson – Large, open family homes in gated, sloping communityVegas home prices jump 14% from last DecemberNew homes will drive housing in 2018, says Freddie MacIs Vegas in a housing bubble or not?
Get free consumer guide how-to books