Las Vegas is among top destinations for movers as the California residents flee; analyst says that's good. Also, will homes sales slow in summer; other real estate questions
Nevada a top destination for movers and home-buyers
All this growth is 'fantastic' for Las Vegas, analyst says
Real estate Q&A – Are oral offers good enough with multiple bidders?
By Hal DeKeyser
Nevada a top destination for movers and home-buyers
With the housing bust behind us and the economy rolling nicely along, Americans are mobile again. And where do you think they're headed?
One gauge, ATTOM's Pre-Mover Housing Index, compares mortgage applications with how many single-family homes are in the region to get a gauge of what places are the most attractive. The idea is that more people want to live there than own homes there.
And Nevada topped the list, followed by Delaware, Florida, Colorado, and Virginia. That means more people will be moving here in the next quarter.
If recent history is any guide, expect most of them from California. A third of new driver's licenses in Las Vegas are from people who turn in licenses from the state to the west. With its painfully expensive housing, through-the-roof taxes (traffic, regulation, earthquakes, etc. etc.), there is no likely turn in that trend.
Realtors and others quoted in the story point to Las Vegas housing prices, which have been climbing in the past couple of years, remain well below the Coast at a median price of $275,00, compared to – say – San Francisco, at $1.3 million.
Some speculate home-buying will slow this summer
Not everyone thinks the home-buying rush will continue; some speculate that rising interest rates will slow the train a bit.
According to HousingWire, buyers are going to face the highest mortgage rates in seven years, and that might be a deciding factor for some wanna-be homeowners.
The article cites Freddie Mac saying that mortgages went over 4 percent at the beginning of the year and post a 4.61 percent rate this past week.
Freddie Mac's new chief economist Sam Khater was quoted as blaming rising gas prices and a spooked bond market caused by high consumer spending as headwinds in borrowing.
"While this year's higher mortgage rates have not caused much of a ripple in the strong demand levels for buying a home seen in most markets, inflationary pressures and the prospect of rates approaching 5 percent could begin to hit the psyche of some prospective buyers," Khater said.
While under 5 percent mortgage are still historically low, we haven't seen them in a long time, and Millennial buyers think today's rate universe is "normal."
Las Vegas continues to have low inventory, rising prices, huge migration from California, so those factors might not affect us as much here.
All this growth is 'fantastic' for Las Vegas, analyst says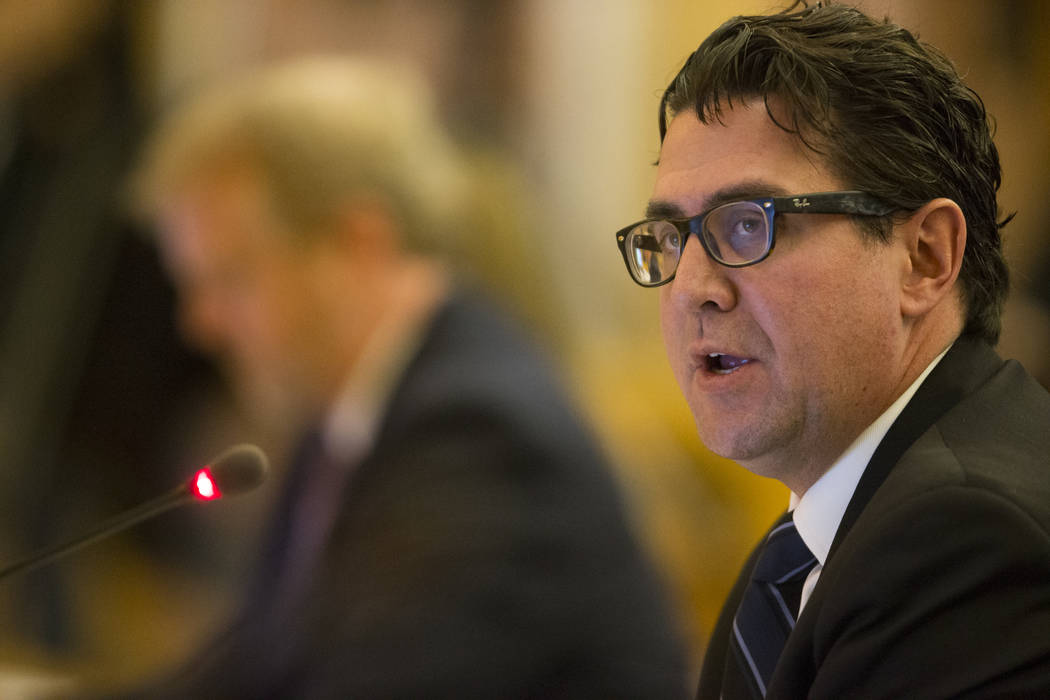 Nearly 5 people an hour are moving to Las Vegas, and a prominent real estate analyst says that's just "fantastic" and we'll handle it well.
That's nearly three times the national average of move-ins, according to Jeremy Aguero of Applied Analysis, who told a Las Vegas Global Economic Alliance audience that those numbers put Vegas second for growth in the nation.  A third of them are coming from California.
He wasn't worried, he said, as "Every one of them is a new consumer, every one of them is a new employee."
A report in the Las Vegas Review-Journal about the event nots that construction projects planned or in the works here amount to $18 billion. That includes big deal projects like the new Raiders stadium plus road construction and other projects.
Real estate Q&A – Are oral offers good enough with multiple bidders?
When you're trying to buy a home, should you rely on your agent just negotiating with the listing agent and not putting offers in writing?
That was a question put to one of my favorite real estate authors, Richard Montgomery, which I find regularly in the New Orleans newspaper.
It seems that rather than trade paper offers and counter-offers back and forth, these buyers' agent instead told the listing agent orally what they were willing to pay and offer. As it turns out, there was another bidder on the property who put those offers in writing, and the seller went with those.
As Monty explains, tradition varies from community to community, but there is less chance of either lost bids or confidence in the details when it's in writing. It's almost always best to have offers and counter-offers in writing. It's clear, and there's a trail.
Here's his take on the story: