Among top cities for population growth
Also high for increasing wages
Tech still leads the list
While tech still rules in most U.S. metros for start-up activity, Vegas gets high marks for wage and population growth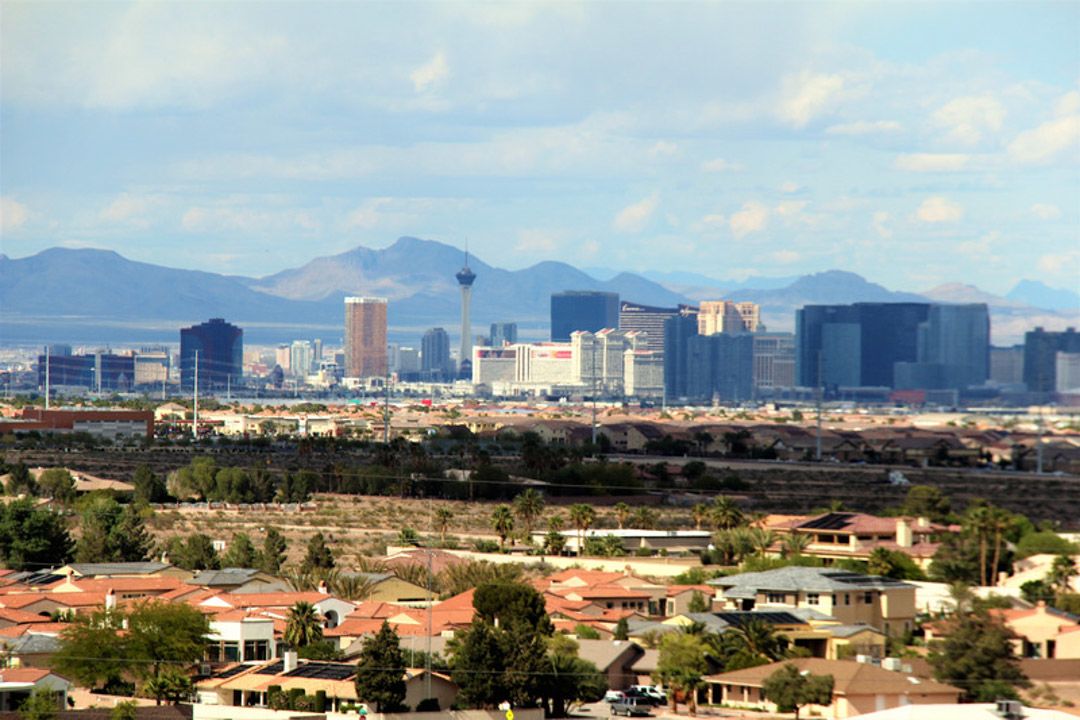 By Hal DeKeyser
Much of the world thinks of Las Vegas as party city, but it's also on the list of the top 50 U.S. cities in which to start a business.
Vegas came in at No. 20 in the Surge Cities Index, Inc. That was the result of innovation policy company Startup Genome compiling data on seven key indicators ranging from job creation to how much money goes to start-ups.
The authors noted that Vegas was hit hardest in the housing recession but that has bounced back, with housing prices up 11-12 percent over the past year.
Tony Hsieh's investment drew other start-ups to Vegas
They also noted the vision and contribution of Zappos CEO Tony Hsieh, who invested more than $350 million to revitalize Downtown Vegas. While that could have been more fruitful, and the report noted that a parallel upside is that "Some of the startups drawn to Hsieh's plan decided to stay and are now thriving, including blockchain startup Hosho, A.I. influencer app Influential, and women-only co-working space Bloom."
Others must be paying attention as well, as population growth in Las Vegas was fourth among the 50 top cities. Wage growth was also a factor in Las Vegas' ratings, coming in at No. 6 among the cities.
Las Vegas landed between Washington, D.C. and Minneapolis. Topping the list was Austin, followed by Salt Lake City, Raleigh, Nashville, and San Francisco. Tech was the industry credited with pushing four of those top five into that status; Nashville was lauded for health start-ups.
Here's the full list:
No. 1 Austin
No. 2 Salt Lake City
No. 3 Raleigh
No. 4 Nashville
No. 5 San Francisco
No. 6 San Jose
No. 7 San Diego
No. 8 Denver
No. 9 Orlando
No. 10 Portland
No. 11 Phoenix
No. 12 Seattle
No. 13 Miami
No. 14 Jacksonville
No. 15 Boston
No. 16 Los Angeles
No. 17 Dallas
No. 18 Atlanta
No. 19 Washington
No. 20 Las Vegas
No. 21 Minneapolis
No. 22 Charlotte
No. 23 Riverside
No. 24 Tampa
No. 25 Indianapolis
No. 26 New York
No. 27 Columbus
No. 28 Sacramento
No. 29 Milwaukee
No. 30 San Antonio
No. 31 Oklahoma City
No. 32 Houston
No. 33 St. Louis
No. 34 Philadelphia
No. 35 Richmond
No. 36 Chicago
No. 37 Birmingham
No. 38 Baltimore
No. 39 Pittsburgh
No. 40 Kansas City
No. 41 New Orleans
No. 42 Cincinnati
No. 43 Louisville
No. 44 Providence
No. 45 Detroit
No. 46 Hartford
No. 47 Memphis
No. 48 Cleveland
No. 49 Virginia Beach
No. 50 Buffalo
Also see: